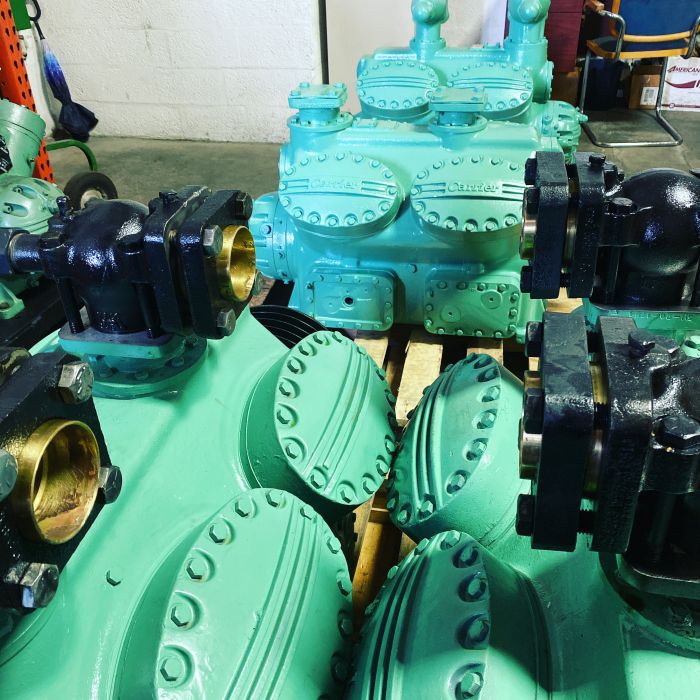 Are you looking for Carlyle Compressors in Miami, FL? As one of the leading providers of rebuilt compressors for commercial refrigeration and air conditioning units, our highly experienced team can help you to find the perfect solutions for your needs.

We work with businesses across a wide range of industries and sectors, and we pride ourselves on offering the very best Carlyle Compressors in Miami, FL.
Who is Carlyle?
Carlyle Compressors are some of the most respected and proven systems in the world. The renowned brand has become synonymous with quality, and the company has become the global leader in heating, air conditioning, and refrigeration solutions.

The company began back in 1902, when Willis Carlyle created the world's first air conditioning system, and today the company's products are found in virtually every aspect of daily life. Leveraging innovation, the company has continued to revolutionize the industry by providing proven systems for any commercial building.

As one of the leading suppliers of Carlyle Compressors in Miami, FL, our experienced team can help you find the very best solution possible.
Why use rebuilt Carlyle Compressors in Miami FL?
There are many benefits to using rebuilt Carlyle Compressors in Miami, FL, including:
Reliable performance
Our compressors are rebuilt to the highest possible standards, ensuring you can have complete peace of mind that you will be able to enjoy reliable performance. Our team is on hand to help you enjoy high-quality Carlyle compressors that are designed to last.
Cost effective
Another major benefit of using rebuilt Carlyle Compressors in Miami, FL is that they are a very cost-effective alternative. Brand new compressors can be very expensive, so this is a viable alternative for your business.
Fast turnaround
If you have ever purchased a new compressor, you will know just how long it can take to receive your goods. Purchasing one of our rebuilt Carlyle solutions offers a far quicker turnaround, ensuring that you can enjoy your compressor in the fastest possible time.
Sustainable
Utilizing rebuilt Carlyle Compressors in Miami, FL is also a far more sustainable solution, reducing the amount of waste that goes into landfills.
If you are looking for the very best rebuilt compressors in Miami, FL, then our highly experienced team is here to help. We work across every business and industry, so no matter what you might need, we have the right solution for you.

Want to find out more? Get in touch today!
BEST REBUILT COMPRESSORS
Largest Selection Of Compressors
Don't Wait, Compressors Are Selling Fast!
CALL US TODAY!
What People Say About Us
---
We are very proud of the service we provide and stand by every product we carry.
Read our testimonials from our happy customers.
Excellent service helpful knowledgeable staffp>
Good value, and great people!
Good place to buy seme hermetic compressors
Quality work and great prices
They have it all, Amazing Inventory!
LOOKING FOR HONEST AND RELIABLE SERVICES?
Largest Selection Of Compressors Ready To Ship
Don't Wait, Compressors Are Selling Fast